Traditional & Out of Home
Powerful creative

in the wild.
Traditional, out-of-home advertising is as impactful as ever, but with consumers inundated by so many messages it's essential that yours stands out. Our work can be seen from coast to coast in a variety of different formats.
Ocean's Dive Into Taste Campaign
Taste, health benefits, and sustainability come together in these great campaign executions for Ocean's Tuna. Gorgeous creative and smart content come together in this seamless presentation.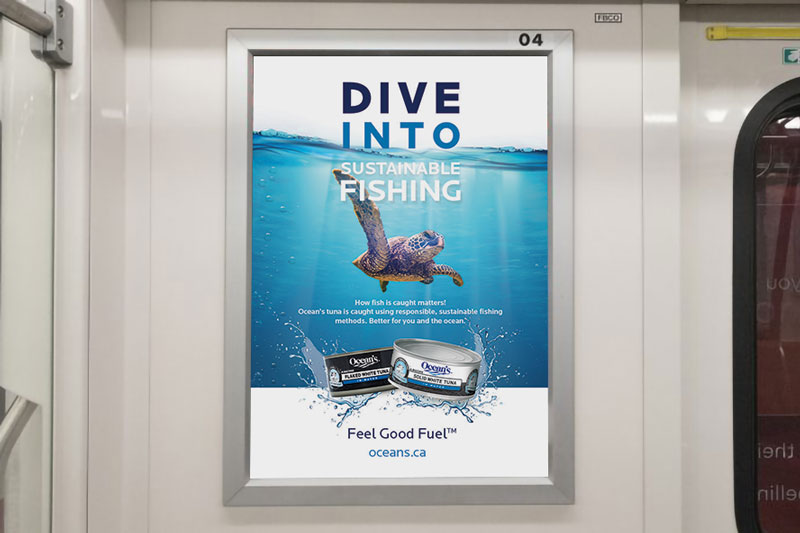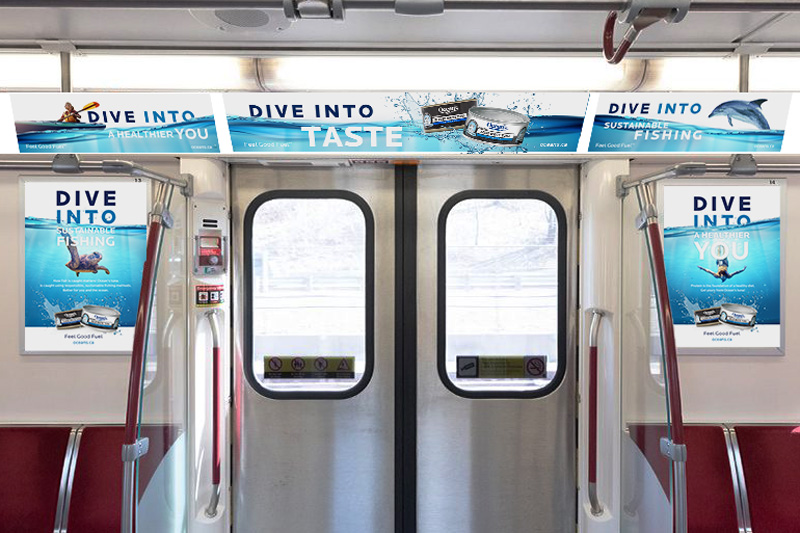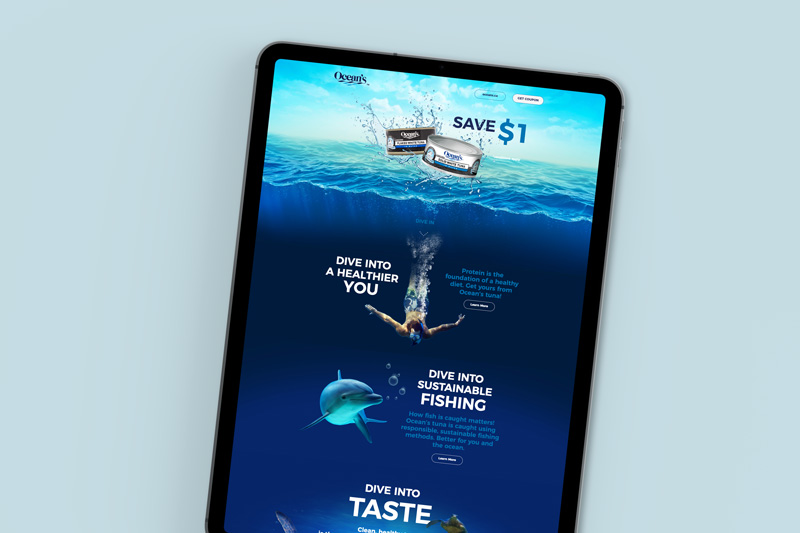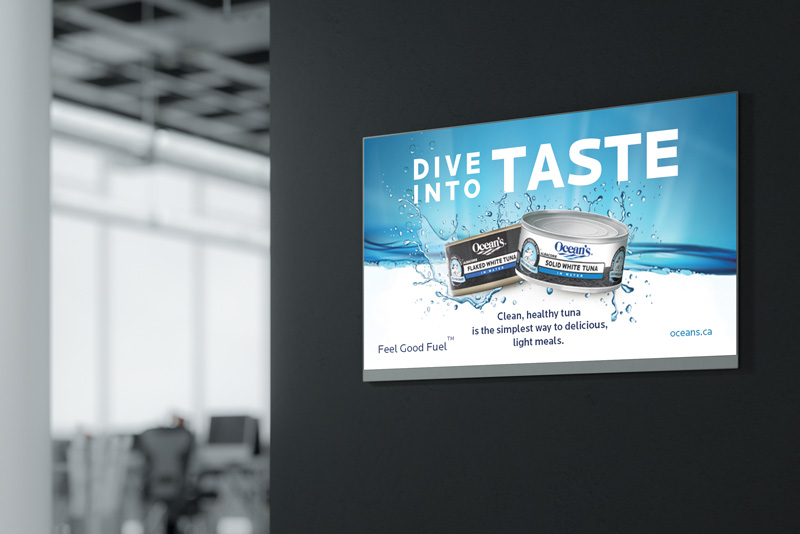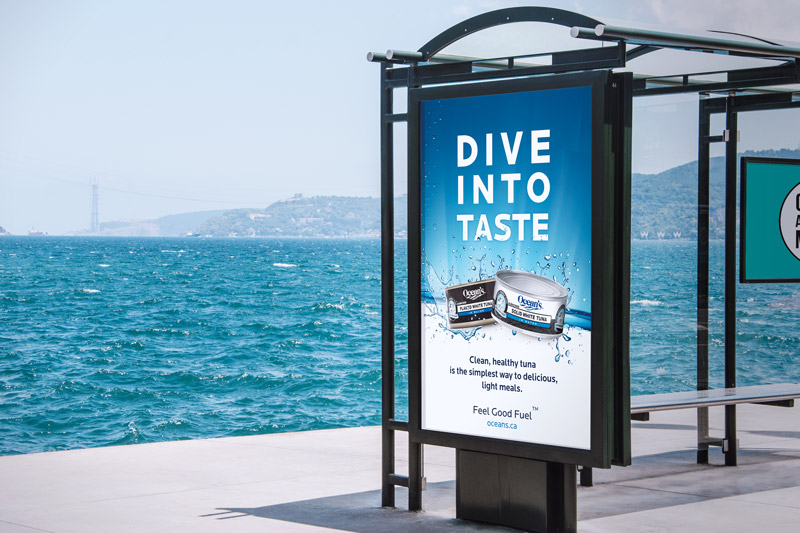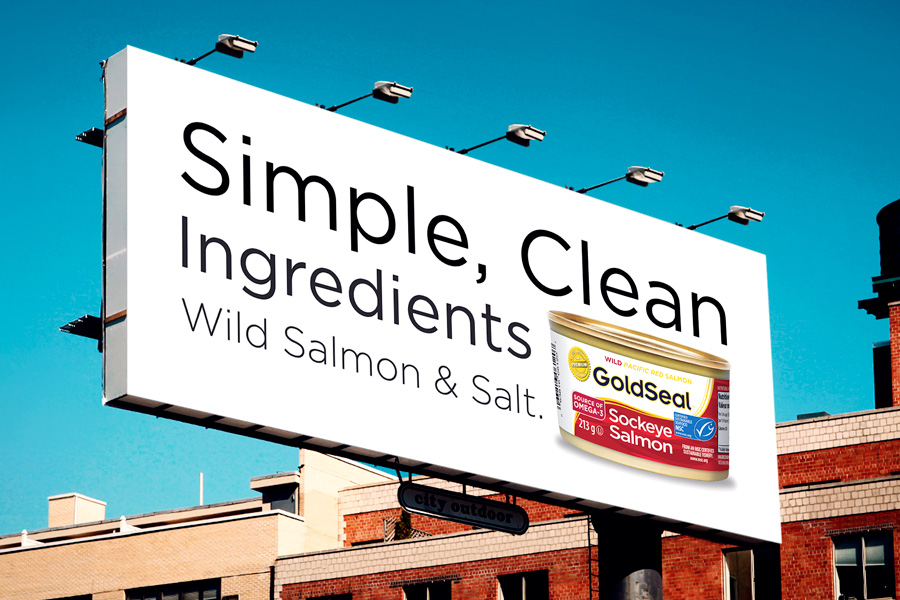 Capturing an audience with billboards needs beautiful imagery, catchy lines, and consistency with on-going campaigns. With Gold Seal we've brought a number of initiatives to life.
Ocean's Subway and Billboards
Integrating into the Ocean's Fall 2018 campaign, this fun execution helped connect viewers with Ocean's message of sustainability in a fun, creative way.