For over a decade we've worked on projects across Canada and around the world, telling creative stories and developing inspiring campaigns to help bring new initiatives to life.
This is what we stand for.
We thrive on big ideas, finding new ways to innovate through creative concepts and exceptional executions. We want to work with you to find exciting new ways to bring your project to life.
We're analytical by nature, digging deep into the core of each project, finding the nuances in each market, and discovering how we can create an edge for you with everything that we do.
We love our work, and we have a lot of fun doing it. There's more to life than just work, so we strive for balance in everything we do.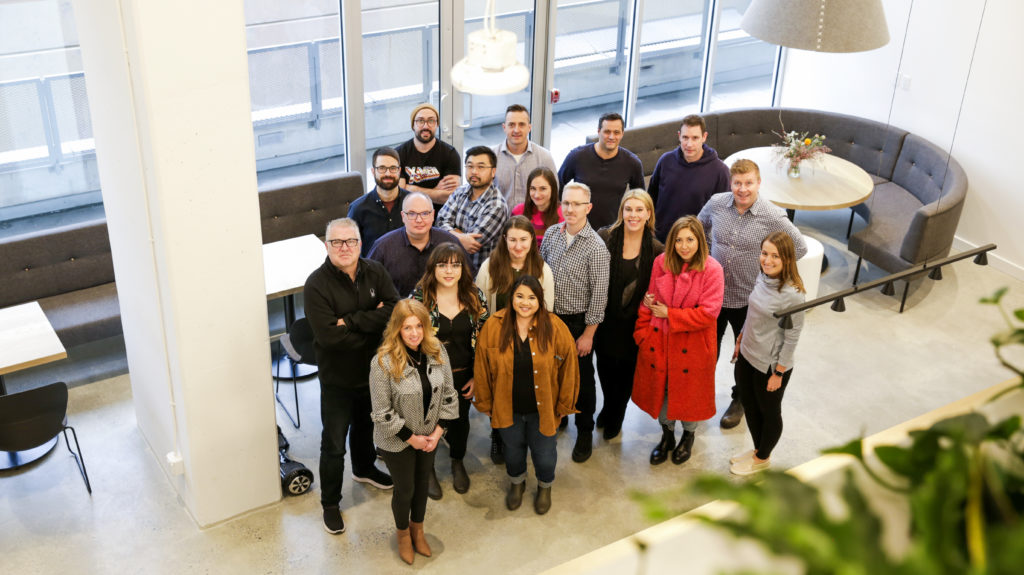 Creativity is where we begin.
Our diverse team brings a range of skills, passions, and pursuits to every project. These unique perspectives help us find new and interesting ways to tell stories, communicate ideas, and connect with concepts in every campaign. 
Mike Agerbo
CEO & Founder
AJ Vickery
President & Founder
Graye Williams
Chief Strategist
Danielle Sawkins
Account Manager
Ravind Lekh
Creative Director
Nigel Williamson
Senior Video Editor and Colourist
Arturo Mendez
Junior Art Director
Sam Zorer
Senior Graphic Designer
Sadaf Eghtesadi
Controller
Khalid Sleiman
Lead Developer
Varun Athreya
Senior Copywriter
Renata Gusmao
Digital Marketing Director
Chelsea Jenner
Account Manager
Chloe Yung
Account Manager
Karyn Ong
Senior Project Manager
Danielle Gracioso
Digital Designer
Thassio Maia
Digital Marketing Manager
Want to join our team? Let's hear it.
We're always looking for talents of all sorts, especially from non-traditional backgrounds. Drop us a line.