With everyone being able to take a great shot and unlimited access to stock shots or UGC (user generated content), if you are a CPG food brand or restaurant, you might likely question "Why invest in customized food photography?"
Here, we share photography options, the reasons why customized food photography wins and understanding the shoot pricing breakdown in our 3-part content blog.
First, let's look at the options you are likely considering. They may serve a purpose, depending on what, where, when and who.
DIY
Today, everyone can be a photographer. With smart phones cameras that are next level, apps and editing software that can take your image quality even further, it's not hard to take a great shot. And thanks to the influx of food images on social media, there's been a resurgence of the food photography trend. That said, quality may not be up to what it should be.
Best for: Hands up! I'm guilty, I LOVE taking photos – but let's leave these DIY photos for social stories, behind-the-scenes shots, or for our personal accounts.
Pros: candid, can be done spontaneously and offers an inside-look
Cons: may lack professionalism
UGC (User Generated Content)

We often integrate customer UGC into our client's social media content plans – we don't underestimate the power of a simple good shot, especially when taken by the audience we are trying to engage with.
Best for: Depending on the quality, these images or videos are great options to incorporate into your social content. They can engage and start new conversations.
The Exception: UGC can become your hero imagery if incorporated into a smart, unique and strategic campaign (if this concept is intriguing – see us for more!)
Pros: offers variety of content, unique perspectives, and connection to the community
Cons: variety may not perfectly represent your brand vision or quality
Stock photography
Endless photography, illustration and video options are available through stock photography sites. Images may be right to include on websites or social content to tell (or support) a story. Aside from packaging or for high impact advertising, ensure you use your own imagery.
       Tips:
Ensure your overarching design is customized, using your own shapes, layouts, colour direction. This will ensure your own brand's individual identity shines through
Avoid generic, inauthentic photos
Search beyond the commercial stock photo suppliers and into more editorial stock sites for more depth and uniqueness
Stock photography (cont.)
Worst case – your competition (or another company) uses the same imagery, at the same time.
Guaranteed Rate and Indeed, two first-time Super Bowl advertisers had a rocky start to their big-game adventures in 2021 when they used the same short piece of video stock in their commercials. Stock imagery licensing, usage and exclusivity are not always looking out for you.
Best For: Websites, social content
Pros: Inexpensive, accessible, know exactly what you are getting
Cons: Lacks personality, brand ownership, exclusivity, product integration
PART 2 – WHY CUSTOMIZED FOOD PHOTOGRAPHY
We believe in the fine art of food photography. Here's the top 5 reasons why to invest in customized food photography: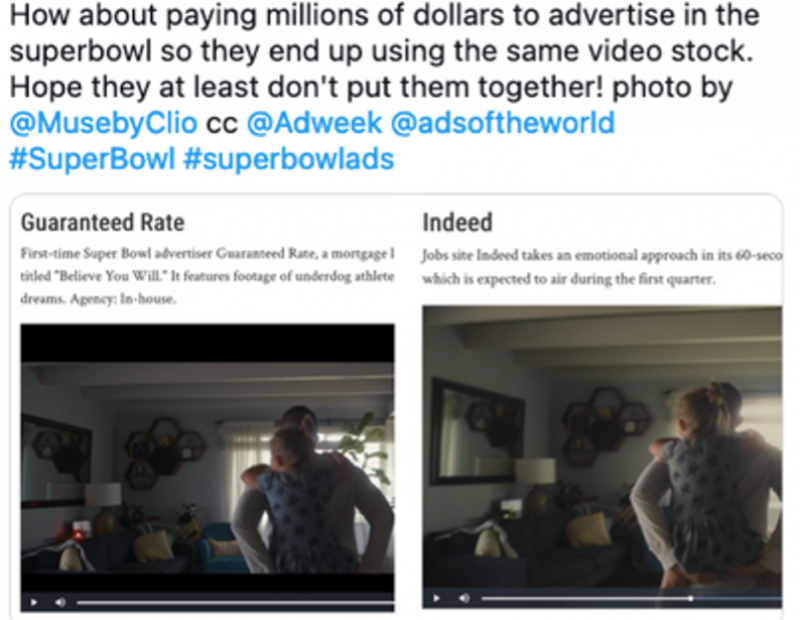 If you are a food brand or restaurant, custom professional food photography is essential. Customers eat with their eyes. An image or video can make us hungry if done properly. Good food photography will ignite the senses, offering images that customers want to bite into. And we all love a good food shot.
#Foodporn on Instagram alone: 282,876,373 posts
Photos trigger an emotional impact, and culinary photography is no different. Naturally, the feeling you want to trigger is desire. Customers should take one look at your food photos and say, "I want that!"
Having professionally shot food photos will trigger an instant response in the customer's subconscious. They're going to want to taste the dish ASAP – placing an online order, booking a table, visiting your restaurant or buying your product.
Every element of your visual representation is a chance to tell your brand story. Photography is the key opportunity to provide your brand vision. Every food shoot is different. Images will create a brand personality as much as brand colours, tone of voice and messaging. The colour, the composition, the feeling, the environment, and the plate that the food is served on. Everything becomes a key ingredient in your shot.
You have the option to customize your image further by including your packaging, or having branded napkins or other key ownership visual triggers.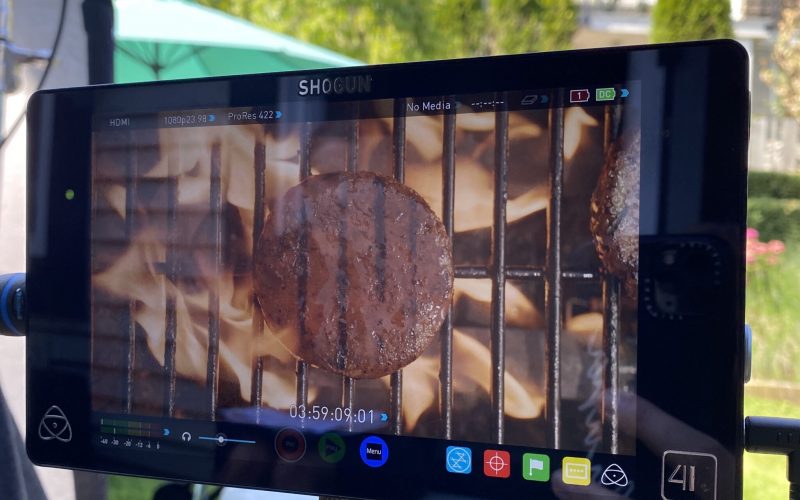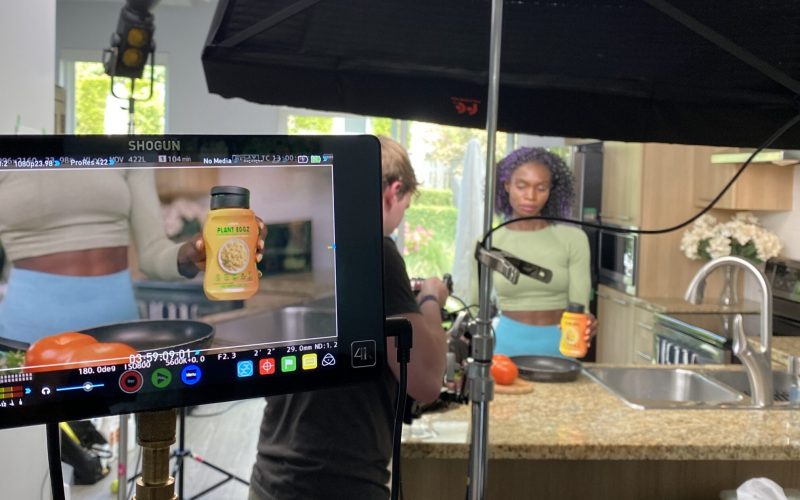 3. CUSTOMIZE YOUR BRAND STORY

The appetizer sets the stage for the meal. Great food photography is all in the planning and making a vision come to life. We will help you build this vision and what is right for your brand.
Location and environment and lighting
Should we showcase your food on a moody, elegant, dimly lit table, or outside on a sunshine patio or perhaps simply on a minimal background.
Casting
Casting is not essential, and your food/meals/packaging can be your only guest to the table. The mission is to capture the best story for your brand.
But would your brand story be better told with people in the images? The people are  your audience. Who are they? How old are they? What are they wearing and what expression and attitude best captures your brand essence? All of these essential decisions can be customized to fit your brand and embrace your mood.
Fine Art Food Styling
Is there a bite out of the cookie? Effortless crumbs on the table, fresh droplets on the fruit or bubbles sparkling from your soda glass? That perfect bend in the lettuce of a sandwich, that effortless sprinkle of a sesame seed is like the effortless paint stroke in a painting. Food that hasn't been styled can look bad, sloppy, and over-styled food can look contrived. Food styling is an art indeed. Food stylists are skilled artists yet there is a variety in talent. Finding the right stylist for your shoot is expertise we can offer, and is as essential as selecting the right photographer.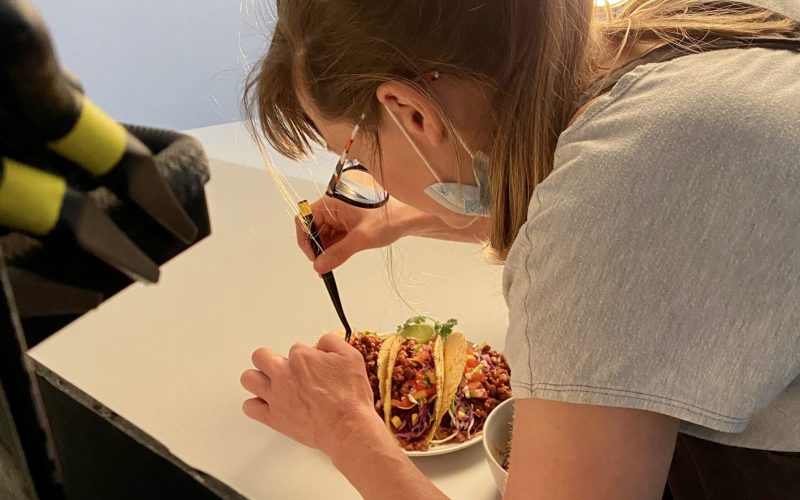 As a brand or restaurant owner, you have the chance to control how the world perceives your brand. You are in control of what you show and what image you put out to the world. Professional food photos can help you build a brand that stands out and shapes your restaurant identity.
The photos should reflect who you are. If your restaurant is classy and sophisticated, or wild and fun, green and plant-based, showcase images that reflect everything you want to share.
If you need images for packaging or large-scale print images, technical photography and capturing to the right specifications will be critical to ensure you put your best image forward.
Yes, when it comes to customized photography, you get what you pay for and yes, food shoots can get expensive depending on the details of the project.
It's important to share your objectives and usage before estimating numbers. We can always try and find solutions to help fit your budget but it's all customized. Let's talk!
There are four main categories that we include in estimates:
Photographers will charge for their time, pre-production time and their creative. Rates will vary based on experience. Their experience and talent is the main reason you invest in customized food photography.
A common misunderstanding when hiring a photographer is that the images will automatically belong to the client and the client will "own" the images. This isn't true.
Photographers always retain full copyrights to their images and clients must pay to use those images.
How many images
x where are the images being used
x for how long
= usage.
Understanding this and negotiating upfront is what we can help you with.
Not all shoots will require the same team but depending on the vision, location, time, and number of shots, will dictate the team needed. Team may include:
Creative Director and /or Art Director
Photographer and assistant
Digital assistant
Food stylist and assistant
Prop stylist and assistant
Producer
Studio assistant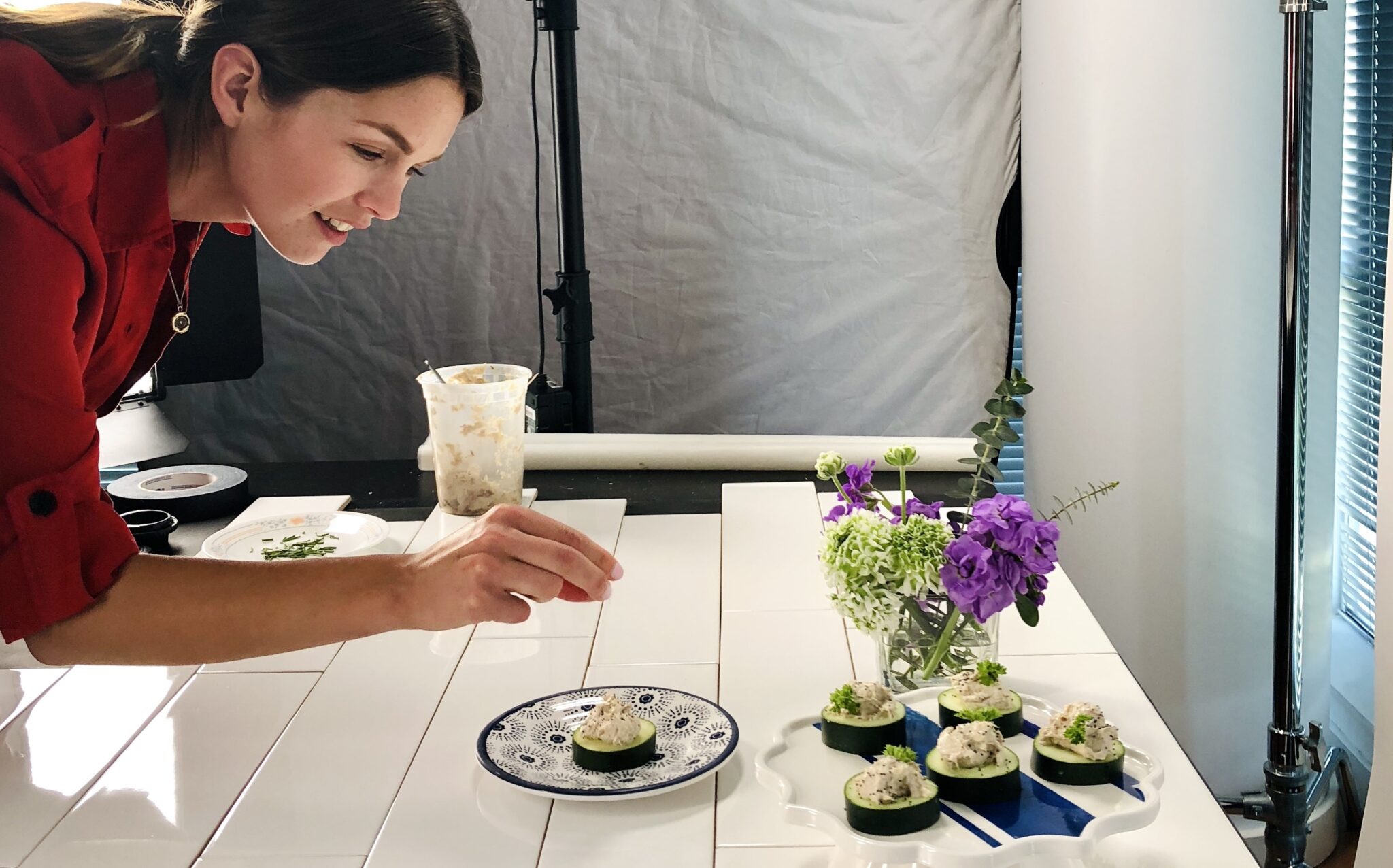 4. EQUIPMENT, RETOUCHING AND EXPENSES

Every shoot will require unique equipment needs – cameras, lenses, lighting. Working with the vision with the photographer will dictate this camera package.
Equipment and rentals
Retouching of images
Location
Catering
Props
Models/casting
Transportation, parking, travel
Once you know what goes into a custom shoot, you will never look at advertising food images the same way again!