Ensure your brand rises above after times have been low. See the way forward.
While each business has to respond differently to world challenges in their own way, we've seen consistent success with some strategies we want to share with you.
We had the chance to chat with VP of Marketing at Ocean Brands, Nola Martin and and Scott Holley, President at Eddyline about how they have pivoted their marketing during Covid and our ever-changing world. Read our blog and watch the chat on how to not only survive but thrive now and the recovery that will follow.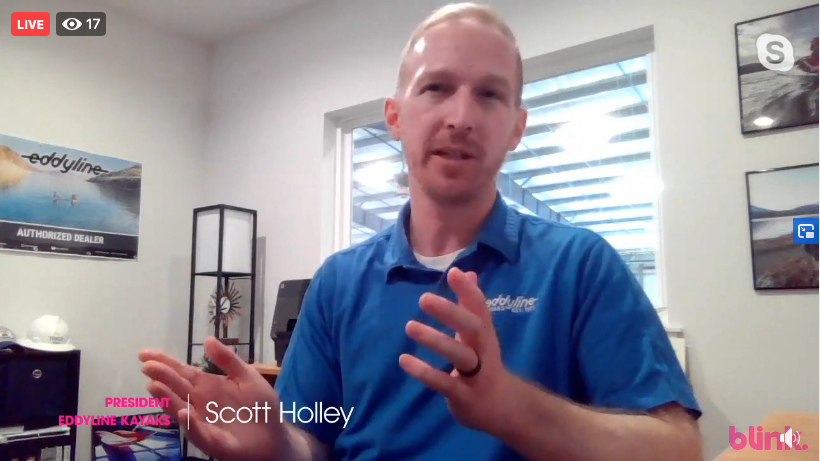 "Think. Reflect. And plan. We began a new conversation with our customers, and they were ready to share their stories, hopes and dreams."

Scott Holley, President at Eddyline Kayaks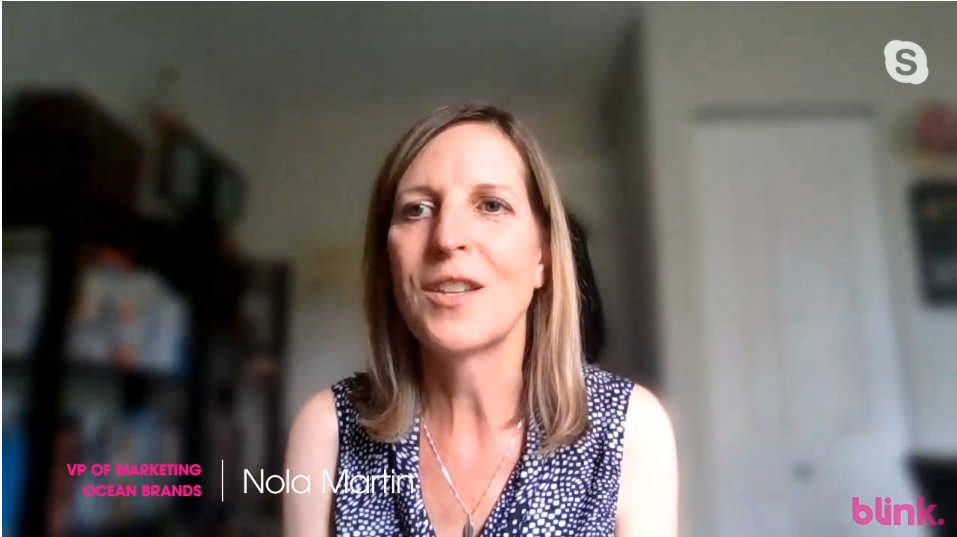 "Our marketing shifted so quickly. Our current messaging wasn't going to resonate. We adjusted our schedule to be more timely, changed our tone and spent a lot more time listening. What can we do to help people?"

VP of Marketing at Ocean Brands, Nola Martin
Watch full live chat video here
See the way forward.
Looking back over the past decade and a half of Blink's history we've weathered economic cycles and downturns; it's never pleasant, but we have found that our most effective clients have been successful through careful planning and preparation for a market recovery.
We're all watching the situation carefully, but the consistent element when weathering and emerging from a downbeat in the economy is vision, communication, and execution.
Vision is the art of see where we've come from, what our position in the world is right now, and where demand is going to be as the economy shifts back into a more productive state. Planning in a bull market it easy: you know what you're good at, so keep doing it. It can be more challenging in more austere times, but the ultimate question is: what are you bringing to the field that's unique, and how are you making the best use of your resources?
As a strategic full-service agency this is where our job starts; we've had a lot of questions about how we're doing right now, and the answer has two sides. While some clients have chosen to wait this time out without deeper engagement, others have doubled-down, and we're already seeing powerful results.
Which brings us to communication and execution: your vision for your business plan is your own–and while we do work with some of our clients to help sharpen that vision–our core strength lies in helping our partners communicate what makes them great and executing on bringing that message to their existing audience, expanding that audience, and bringing more a more actionable message to market.
Here are three tips to be ready for what's next:
Don't lose touch: have a communications strategy
This market change is different from others that we've seen. Now, more than ever, your audience is paying attention. Keep in touch with them by connecting with valuable content that will help keep you top of mind and show them you've got a plan.
Do you have a clear picture of who your current audience is, where they're spending their time, and how to talk to them?
Pay your user for their time
Even though many of us are a bit of a captive audience, value your client's time. Create insightful, revelatory content that is worth the time they'll take to watch, listen, or read. Give them a reason to interact with you, and be present when they do.
Content is more than just your social posts or blogs; think about richer content opportunities like insightful videos, ebooks, white papers, and both audio and video podcasts. The more value you present to your potential clients or customers, the more they'll value you.
Expand your audience
You've earned the audience you have already, but there are tools and strategies you can use to leverage what you know to build your audience even further, in an authentic way.
Do you have an idea of a new audience that you want to address? Now is the time to do that work, establishing audience personas, and developing that will connect with them in a meaningful way, no matter where they might be.
We want to be clear: we can help you with all three. Whether you're looking at a digital or social marketing strategy, creating great content, or strategically applying analytics and tools to expand your audience, we've got you covered. We've built a cross-functional team with decades of experience and creative talent that punches well above our weight class.
You could wait until this all blows over to continue your own journey–or you can get out ahead of the curve with the right strategy and the right message.
Our contact information is below, we'd love to hear from you.