What We Did:
Brand Strategy
Logo
Business Cards
Investor Deck
Digital Strategy and Ad Campaign
CRM Strategy and Lead Generation Campaigns (CRM platform, Drip Campaigns and Landing Pages)
Print and Digital Ad Design
Video
Exhibition Booth Design
Banners
General ongoing marketing strategic input.
First Responder Technologies
First Responder Technologies is a public company developing and commercializing a WiFi-based concealed weapons detection system designed to counter threats of mass shootings and terrorism. In a world where attacks are becoming more frequent and deadly, the need for a solution to protect public safety has never been more evident. First Responder's patent-pending technology, is the first of its kind, using WiFi as the solution. This cutting-edge system offers many advantages to current systems on the market and aims to provide the opportunity for better security in more places.
Brief
After 2 years of developing the WiFi technology, First Responder Technologies was ready to bring the product and company to market. The objectives were two-fold, first, they needed a brand identity and second, assets to raise investment capital and awareness on the revolutionary product as they prepared to go public on the stock market. All of this was to be wrapped up within a compelling marketing strategy across all media
Challenge
The challenge was to create a brand that would stand out against competitors within the Global Security Market and create awareness amongst investors but also in the end customers (local government, venues, universities, stadium, system integrators, etc. All this needed to be done with a 'sensitive eye' due to the nature of the business.
Solution
We delivered the whole strategy, including brand positioning, look and feel, tone of voice and brand guidelines. We then worked to build the brand into all marketing assets needed. We built a strategy and executed it onto multiple touch platforms to ensure we were reaching the right target audience with the right message, at the right time. We continue to support the business with core marketing strategy and executions
The Results
So, how are we doing after all this time?
We say 'amazingly well' but as a First Responder Technologies is a publicly-traded company we cannot provide numbers or spill the beans on their secret sauce.
However, judge for yourselves –
We are happy that we are able to take a sensitive, balance and yet creative approach to the work. One that follows the philosophy of First Responder Technologies.
We're still collaborating non-stop, challenging preconceptions in the weapons detection world.
Business Cards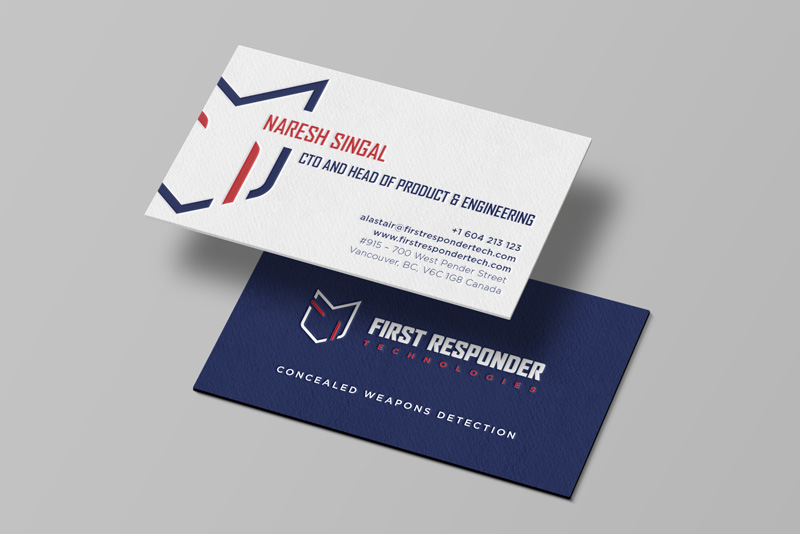 Digital Ads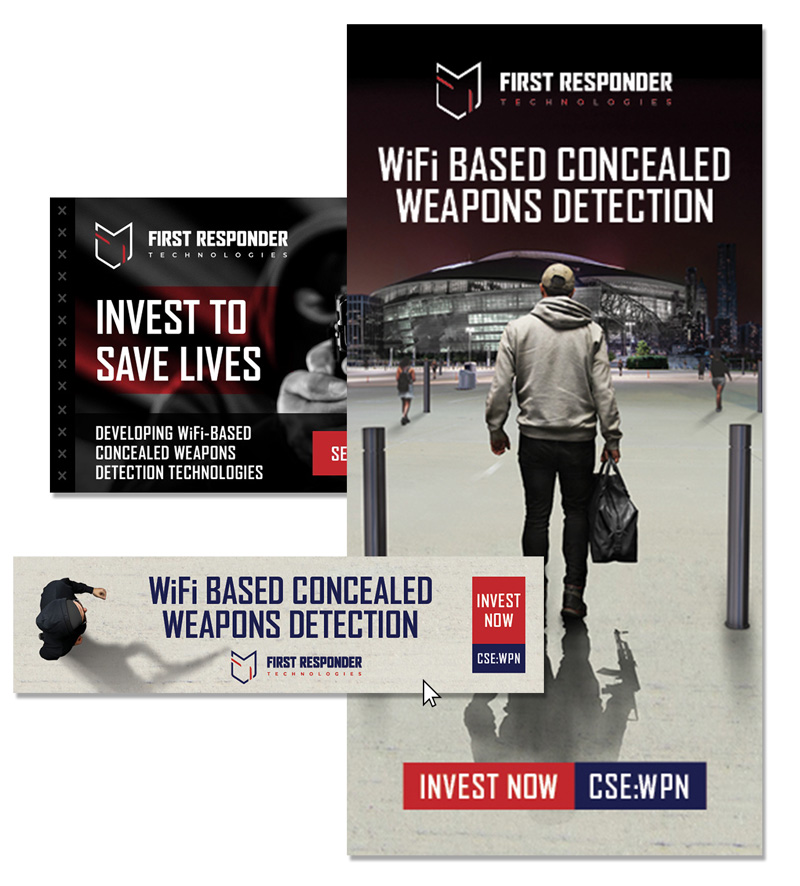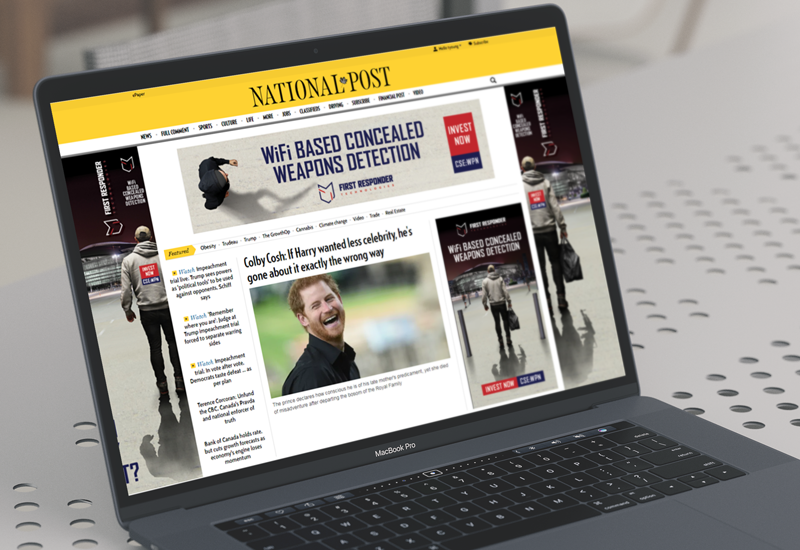 Print Ads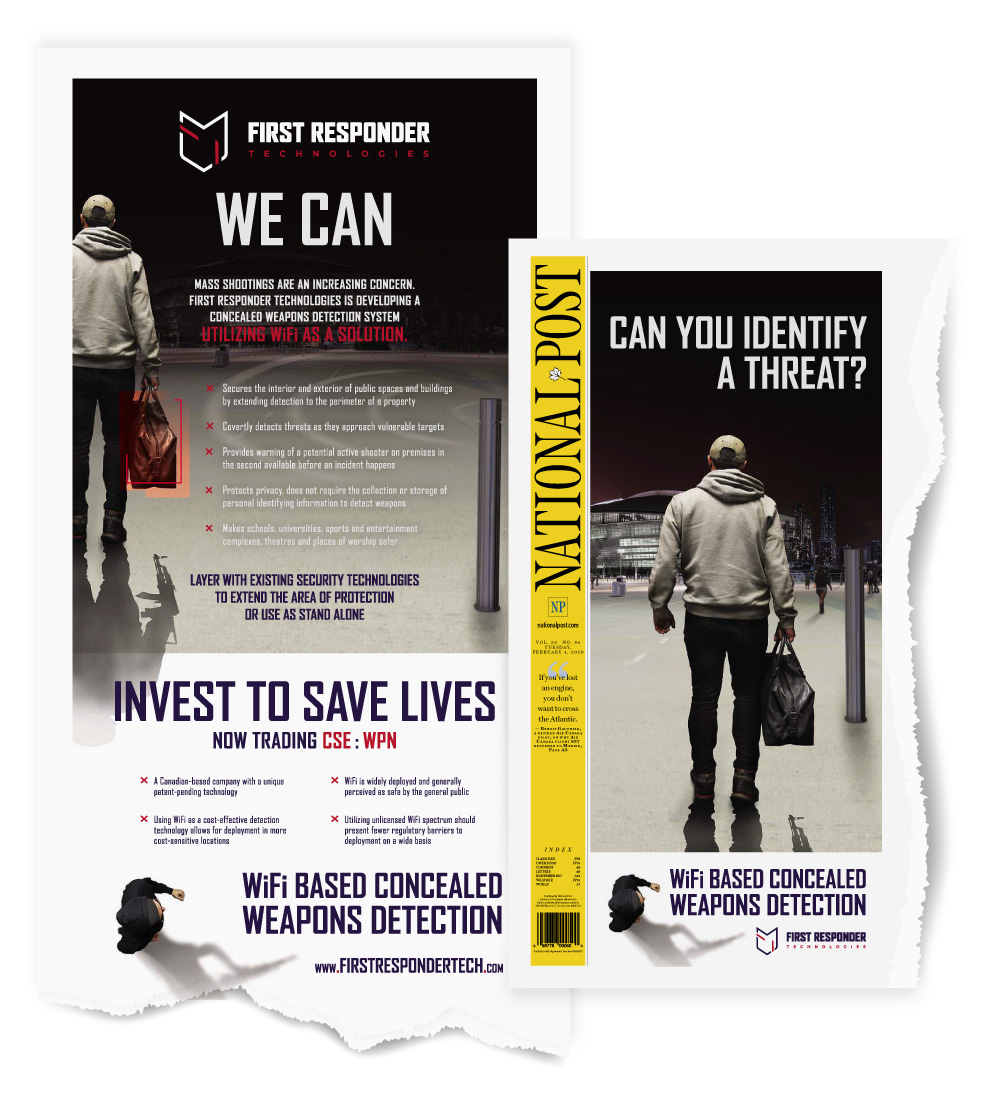 Tradeshow Booth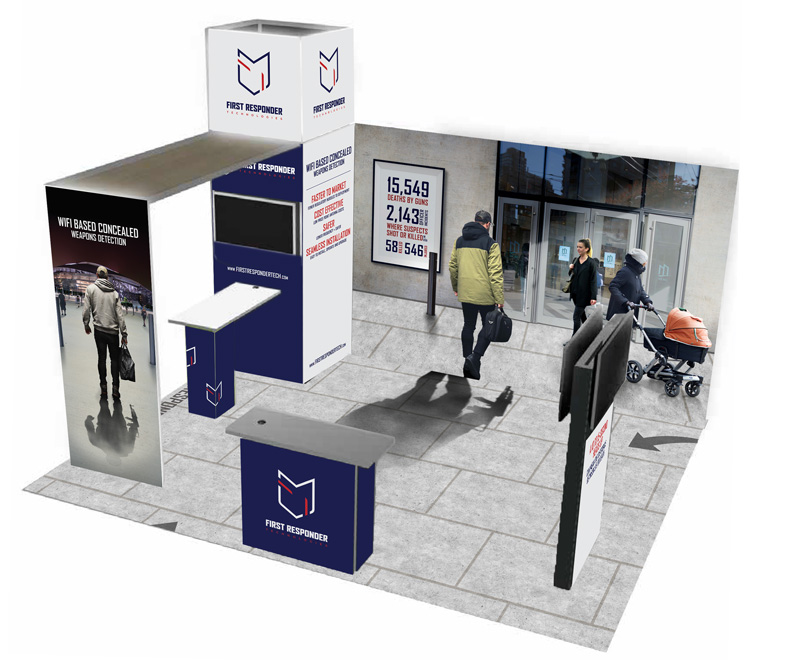 Video
The thing we're proud of the most with this client is the creative openness allowing us to push the boundaries and come up with disruptive creativity to make waves in this industry. We're still collaborating non-stop, challenging preconceptions in the weapons detection world.